There has been a Green Drug Store on the corner of Second and Madison Street in Port Clinton,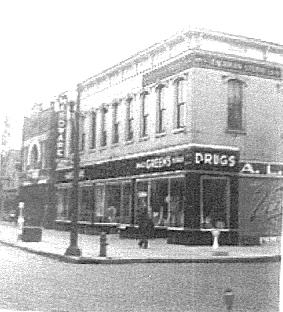 Ohio since 1872. The Pharmacy was opened by Dr. William Greens and Mr. Graham, the first druggist. In 1896 the son of Dr. Green, ArthurL. Green, took over the family business and ran it until he died in 1948. From 1948 until 1971, Thomas E. Semon operated the pharmacy. Then he sold it to Jim Ruddock and Jim Cunningham. The two Jims ran this neighborhood drug store from 1971 until 1985. Jim Cunningham died in 1985 and Jim Ruddock continued to run the store until 1998.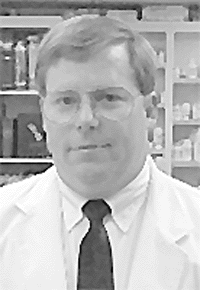 Enter the Present Owner, Robert Dodge. I started my Pharmacy career in 1976 as a stock boy at Perry Pharmacy, which was then owned by Don Caldwell and Don MacDonald.
They sold that store to Steve Krinke, Be side's working at Perry's, I put myself through college doing odd jobs and mowing lawns. I had been mowing lawns since I was 11. I enjoyed having my own business and I hoped that someday I would have my own Pharmacy. I graduated from Ohio Northern University in 1980 and became a staff pharmacist at Perry Pharmacy. I also filled in at Magruder Hospital and Finke Pharmacy in Oak Harbor. Sadly, in power struggle with the plaza landlord, Perry Pharmacy lost their lease and was bought out by Lane's. I worked for Kroger's for 6 months, while waiting for the dust to settle. I was then hired by Lane's and became a Store Manager. Lane's sold out to a Canadian firm and became People's. Then Rite-Aid bought them out. In 1989 Jim Ruddock hired me to work for him. It was great to get back to that neighborhood store atmosphere. Jim sold the store to me in October 1998. My dream had finally come true. I have worked with many different Pharmacists and a part of each of them has helped mold the way I carry on the profession of pharmacy today. I would like to thank: The Brothers of Kappa Psi Pharmaceutical Fraternity, Ohio Northern University Faculty, Don Caldwell, Don MacDonald, Jerry Mlinac, Naomi Akins, Steve Krinke, Dean Pflaumer, Nancy Kuns, Dave Day, Mike Smith, Linda Salyers, Jim Ruddock, Dean English, Sharon Garber, Emerson Finke, Ross Kloetzly, Ken Forren, Mark May, Don Bixler, members of the Sandusky Valley Pharmacist Association and the Ohio Pharmacist Association.